Canberra Criminal Defence Lawyer
 United Legal are the Canberra Criminal Defence Lawyer and legal team you want, from first mention to final decision:
We are the Canberra Criminal Defence Lawyer and Solicitors you need if being charged with a criminal offence. Regardless if it's your first time before the court or your tenth, facing criminal charges is never something to look forward to.
Confrontation with the law can be overwhelming, and that's something United Legal lawyers know very well. Here at United Legal, we're here to help, and our team of Criminal Defence Lawyer and solicitors bring over 50 years combined experience in Criminal Law to your case.
The Crimes Act is a complicated bit of law, and our partner Peter Glover – who oversees all of our Criminal cases – has worked on a lot of it throughout his long career.
His 30+ years personal experience includes work on cases from your standard DUI and traffic offences, through all ranges of possession, drugs, assaults, arsons and frauds.
You should choose United Legal to be your advocates. We will bring every bit of that experience to the table for your matter and will be with you from the first mention of your matter through to the final decision of the Court.
Read more below to find out how your criminal charge will progress in the Courts of the Australian Capital Territory.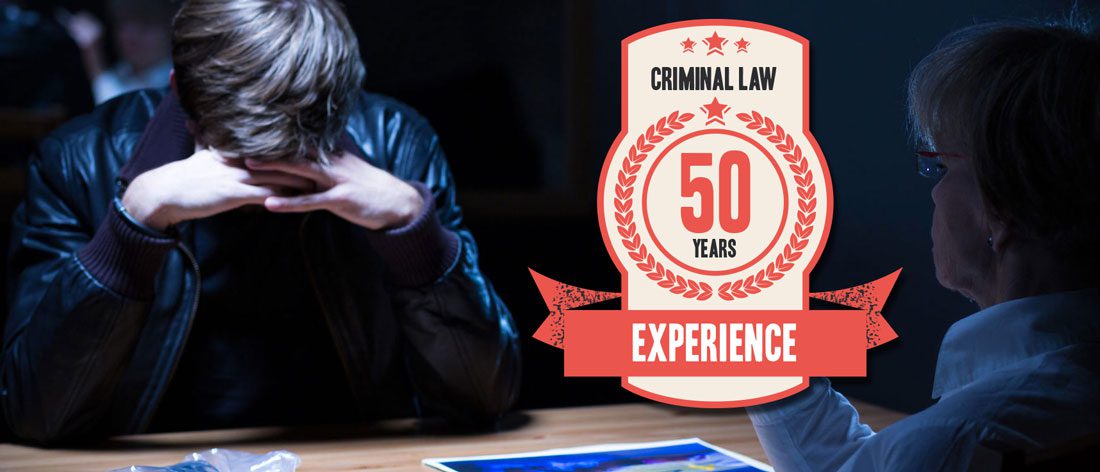 Criminal Matters in the Australian Capital Territory, First Appearance
So you've been charged with a criminal offence.  Your first appearance in Court will be for what's called a "first mention". If you're in police custody at the time of your first mention, they'll take you to court for this appearance. Naturally if you're not in police custody, you will need to find your own way there.
The Police will have provided you with a "Charge Sheet". This sets out all of the technical details for your matter. It will include the court you're required to attend and when, your details, and the details of the alleged offence.
The Police will also provide you with a document called a "Statement of Facts".  This describes the circumstances (as the police see them) surrounding your alleged offence.
You may request a copy of the statement of facts from the Director of Public Prosecutions (commonly referred to as the DPP), if these were not provided  by the police.
Keep copies of these documents in the best condition you can – we'll need them.

First Mention. What do I need to do?
On arrival at court, you'll see a digital board behind the security scanners with the names of each matter on at court today. Find your name on the board, and note which courtroom your matter is being heard in. Make your way to that courtroom using the various signs around the courthouse.
Upon entering the courtroom, if a judge is sitting up the front, you should bow as you come in and as you leave the courtroom. If there's no judge sitting up the front, head in and take a seat. When the judge does come in, stand up and bow. You should do the same as the judge leaves the courtroom.
Eventually, the judge will "call" your matter. Head up to the table at the front facing the judge. Remember to stand up when the judge is talking to you, or when you are talking to the judge.
The judge will ask you to enter a plea. You have three options at this stage. The first is to plead guilty, the second is to plead not guilty, and the third is to ask for more time to get legal advice.
We suggest you ask the judge for more time if you haven't spoken to a Lawyer yet. Find a lawyer as soon as you can!

What happens after First Mention in a Criminal Matter?
Well, that depends. If you've plead guilty, the court will sentence you. What punishment the court hands down will depend on the charge and the circumstances.
If you've plead not guilty, the court will ask you and the prosecutor how long you each need to prepare your cases and set down a "pre-hearing mention".
For cases where you've asked for more time to get legal advice,  you will come back for an "adjourned first mention". On this occasion, you will be expected to enter a plea of guilty or not guilty.
Need more time to get legal advice?
You can ask the court for another adjournment. Be aware, each time you delay, the less lenient the judge will be! If you've  already instructed a lawyer, they'll be able to appear for you at these mentions.

Preparing for a Criminal Matter Hearing
Following a plea of not guilty, you and your criminal defence lawyers will prepare for a hearing. Usually this will involve reviewing the police evidence, getting advice on the law, the evidence and your chances. If necessary, your lawyer will take statements from witnesses and references.
Each case is unique, and as such each case will require different and unique levels of preparation. The more complex the case, the more evidence required, and the more work for your legal team.
Do I have to talk to the police?
No. You are not required to talk to the police in relation to your charges. You should provide police with your name, address and identification if requested, but you're under no obligation to answer any other questions.
Once you've instructed a Lawyer, they may be able to assist you with giving a statement to the police, if that's in the interest of your case.
What should you do, if questioned by the Police?
If you've been charged with a Criminal Offence, the sooner we know, the sooner we can help.
Do I need a Criminal Defence Lawyer?
While technically you can represent yourself in court, we certainly don't recommend it. At the least, Legal Aid in Canberra will be able to provide you with cheap or free assistance.
Do I need to get in the witness box?
Your lawyer will be able to give you advice on whether it's a good idea or not get give evidence yourself, but in most circumstances, you can't be compelled to give evidence in court.
I've been arrested and didn't get bail. What do I do?
Our team has extensive experience in bail applications. Contact us, and we'll be able to get your ducks in a row for another bail application. You've got three chances with bail applications, so don't stress if your application fails!