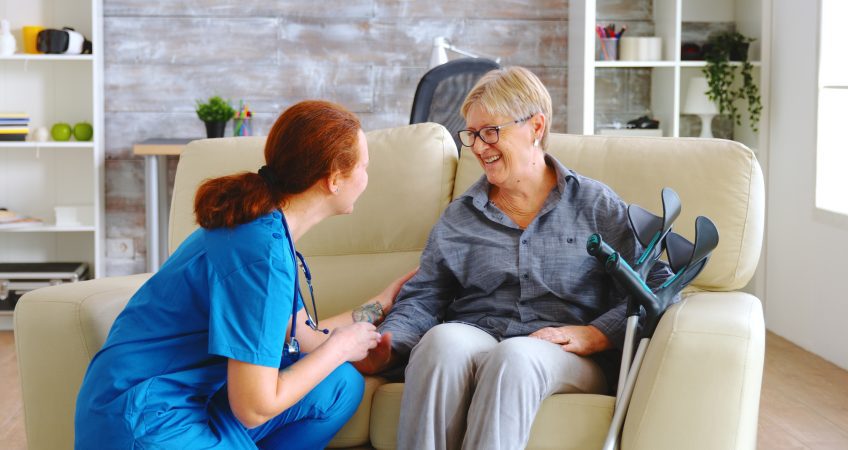 How To Become An NDIS Support Worker in Australia?
Regardless of your age, skills, educational and cultural background, or lifestyle, you can always give a second thought to your career. Over the next five years, Australia is expecting a dramatic rise in the 65 and over population. Hence, thousands of Australians will look into more health and social work-related jobs, and some will question – "How do I become an NDIS Support worker?"
By next year, the number of aged and disability support workers must rise by at least 40% to be able to cater to the growing aged Australian population. For individuals who are passionate about the community and love providing support for vulnerable people, an NDIS support worker seems like the ideal job for them. A disability support worker is an incredibly meaningful job that allows workers to make a difference every day as they help their clients live independent life. The job is sensitive and requires empathy, patience, and meaningful interactions. However, at the end of the day, it is an extremely rewarding career.
Disability support workers provide care and assistance to individuals with mental and/or physical disabilities. They help their clients with everyday tasks while assisting and motivating them to reach their goals and seek independence to live a more fulfilled life. Although challenging, it can be extremely rewarding and make a difference in the community.
Role of an NDIS Disability Support Worker
The main role is to assist your clients at their most vulnerable and help them work towards their goals, increasing independence. Moreover, NDIS support workers also assist with any travel and transport and help partake in recreational and social activities to keep their clients engaged and live a fulfilled life. Health and physical well-being are a priority, and NDIS social workers ensure that their clients do some exercise with a personal trainer, communicate their feelings, and focus on a diet plan if needed.
NDIS support workers are usually experienced in assisting individuals with disabilities and other medical conditions. Their job requires that they be patient, understanding, and let clients exercise their right to freedom, independence, opinion, and control. NDIS support workers must be respectful and careful of their clients' needs. They must possess excellent communication skills to help them interact with disabled individuals. Moreover, the NDIA requires all NDIS support workers to complete the NDIS 'Quality, Safety and You' and 'Infection Prevention and Control for COVID-19 Training'.
The NDIS Code of Conduct is crucial for all NDIS support workers. Moreover, they must pass the NDIS Worker Screening Check, which involves a national police check. After completing their training, the NDIS support workers must meet their client's unique needs and provide companionship and support.
The NDIS Code of Conduct indicates that NDIS support workers must abide by the following rules –
Respect the privacy of disabled individuals
Provide support services safely with care and skill
Practice honesty, integrity, and transparency with their clients
Take the right steps and raise concerns about important matters that may impact the quality and/or safety of the support services
Take reasonable action to prevent and react to any and all forms of violence towards disabled individuals
Ensure that clients can safely and freely exercise their rights to freedom of expression and control under applicable laws.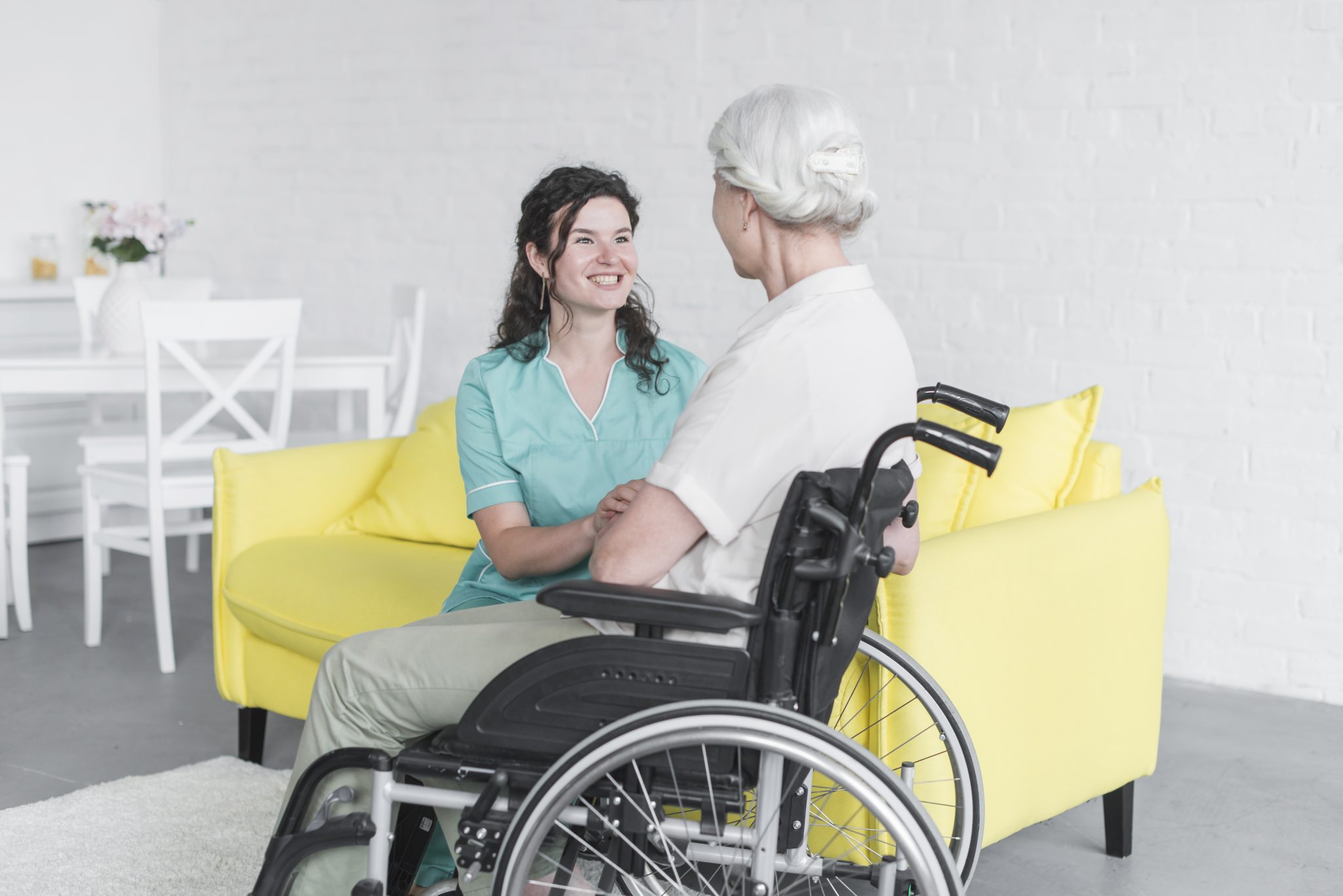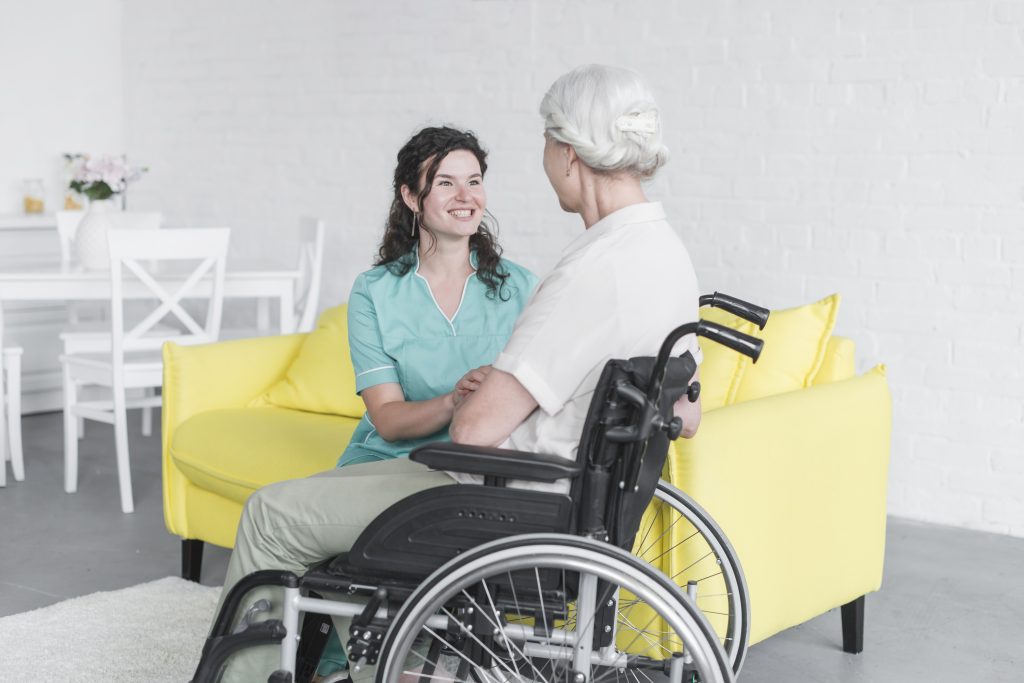 How do I apply to become an NDIS Support Worker?
The applicant must submit their application to the National Disability Insurance Scheme (NDIS) Commission on the NDIS Commission portal and undertake an audit against the NDIS Practice Standards. The application includes various questions for comprehensive background – 
Once the National Disability Insurance Agency (NDIA) reviews the application, they will assess the applicant's credentials and skills relevant to the job. The NDIS Commission will then notify the applicant regarding the final decision. 
In the case that the application is approved, the NDIA will issue a Certificate of Registration. It will include the support services that the applicant is eligible to provide, the period of registration, and any other conditions. The applicant must comply with the NDIS Practice Standards and NDIS Code of Conduct. 
In the case that the application is rejected, the NDIA Commission will provide a reason. The applicant can request a review of the NDIA final decision within three months of the decision. However, if the application is still unsuccessful after the review, the applicant can formally request another review from the Administrative Appeals Tribunal.
The NDIS Practice Standards set the requirements for the quality of care that must be delivered to become an NDIS support worker and maintain the position. While some elements of the NDIS Practice Standards are applicable to all NDIS support workers, others focus on more complex support services – behaviour support, specialist disability accommodation, and early childhood support. Check the official website here for more information regarding the application process and contact details.
United Legal is here to help
Disabilities can form due to a number of reasons. However, if the cause is intentional, you must ensure that your legal rights are not compromised. If you are suffering from a permanent disability due to assault or a workplace injury, you may be able to file a compensation claim. Moreover, Total and Permanent Disability (TPD) insurance policies cover a range of disabilities and can also help provide the support you need. If you're still confused regarding your options, talk to one of our team members at United Legal to figure out your current options.
Disability can make life harder as it hinders your ability to perform everyday tasks as well. Hence, United Legal is dedicated to Australian citizens, especially at their most vulnerable times. Our experienced lawyers represent you in court and fight for your rights to demand the maximum compensation you deserve. If you feel that someone or an organisation is responsible for your disability, we urge you to contact one of our lawyers and seek justice.
Take a look at our services and other informative blogs to learn more about the actions you can take to live a more fulfilled life.
For our legal support services, contact us at (02) 6295 228
United Legal
Canberra Public Liability Lawyers 
Visit us at
54-56 Townsville St, Fyshwick ACT 2609

Latest posts by United Legal
(see all)