Personal injury claim means any claim for damages caused either to the person or his property. It usually happens in civil cases, and various damages are available for the injuries sustained.
The injured party might claim monetary damages or injunctions for the injury caused, and the damage covers a variety of medical bills, emotional distress, and wage loss.
Here's all you need to know about them:
Types of Personal Injury Claims
There are mainly three types of claims: work-related, public liability, and motor vehicle injuries.
Work-related injuries occur during work hours due to negligence that is out of your control. They can range from

 psychological distress

 or bodily harm due to some work equipment or diseases caused by your workplace.

Pubic liability injuries usually originate in a public injury and space; therefore, you could be eligible for compensation if you are injured in a public space. For example, if you slipped & fell, which gave you a head injury, then a claim for personal injury is sustainable.
Suppose you have been injured by any motor vehicle in any way. In that case, you could easily claim for personal injury, in which you would be awarded compensation too. Due to the nature of the injuries sustained, such as head or spinal, the payments are vast.

Establishing a
Personal Injury Claim
Personal injury claims are usually filed with the insurance company or the entity that caused the harm. It is essential to establish causation while fulfilling all the elements: a duty of care was owed to the injured, the behavior was negligent, and harm was caused to the claimant.
Certain limits do exist for these types of claims, and it is essential to discuss it with your lawyer and submit the case in the given time frame, or it is highly possible that court could declare the claim void.
However, some cases take longer to prepare; therefore, consult your local compensation lawyer for the best advice.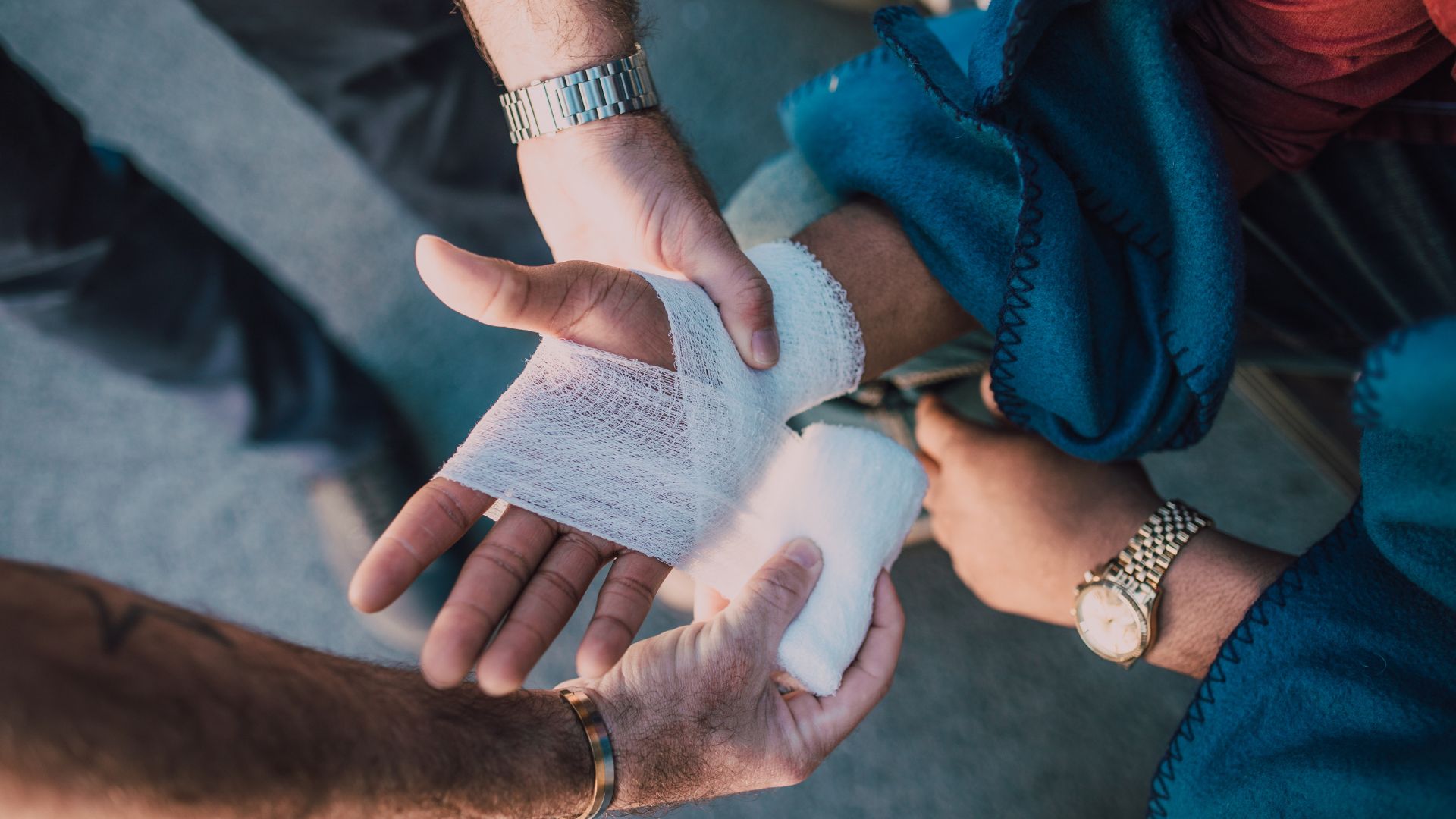 Claims and Compensations
You will be awarded compensation or damages if your injury claim is successful. Damages generally refer to the amount of money you will get compensated for the injuries sustained. These types of settlements are of various types and forms, for example:
Past and future compensations

Medical bills

Cost of care

Assistance

Home modification or renovation charges
Where is the claim made?
One of the most pressing questions in the claimant's mind is where the claim is made. The claim is against the entity or the person that has caused harm, but sometimes it can also be against the insurance company. However, if the other person does not have insurance, then damages are just monetary.  
It is always better to have an experienced compensation lawyer, ensuring you achieve reasonable compensation. 
How to Make a Personal Injury Claim: 6 Actionable Steps
To claim compensation, you must comply with specific procedural requirements.
Step 1: Report the accidents and injuries
The most crucial step in this procedure is the claim process, which is to go on and report the accident to the relevant authorities. For the injury, you need to notify the appropriate authority. For example, if you have been injured in a car accident, you must inform the traffic police immediately.
But if you want more information, you can always check the local state government page, Victoria state government for justice.
Step 2:
 Seek medical attention.
Medical attention is necessary for any injured person, but more important is that you should have medical documentation of the injury sustained. A medical report will help make your case more robust and easier to claim. Hence, consulting with the doctor is imperative and necessary.
Step 3: File a claim
You should file for compensation with the relevant authority against the person who has caused the injury. The injured party might also lodge a claim in the specified format to your employer if you have sustained injuries in your workplace.
For a motor vehicle injuries claim, you need to apply with the owner's insurance company or the driver of the motor vehicle at fault.
As for public liability claims, you will need to lodge a claim with the insurance company of the person or any authority that is at fault.
Step 4: Appoint a lawyer or seek advice
You should seek the legal advice of a personal injury specialist so they can give you the best advice possible. We do not recommend going into these cases blindly as they are technical and require precision in legal details.
Be aware of your legal rights and how to proceed with your situation, as every case is different and how long the entire process might take.
It might take about 28 business days to process the claim, so do not lose patience and hope for the best!
And if your claim is accepted, you might receive a weekly wage, pocket expenses, and repayment of your medical bills. But if your claim gets rejected, you might want to explore other routes, so it is essential to have an experienced lawyer from the get-go.
Step 5: Be attentive and receive medical treatment
Remember to seek the necessary medical treatment while tending to the case. Health is essential; therefore, be careful about your treatment.
Step 6: Settlement and compensation
Personal injury claims are awarded for various reasons, such as pain and suffering, loss of income, domestic care, and much more.
Seek your lawyer's advice at all costs to get the best settlement for your claim.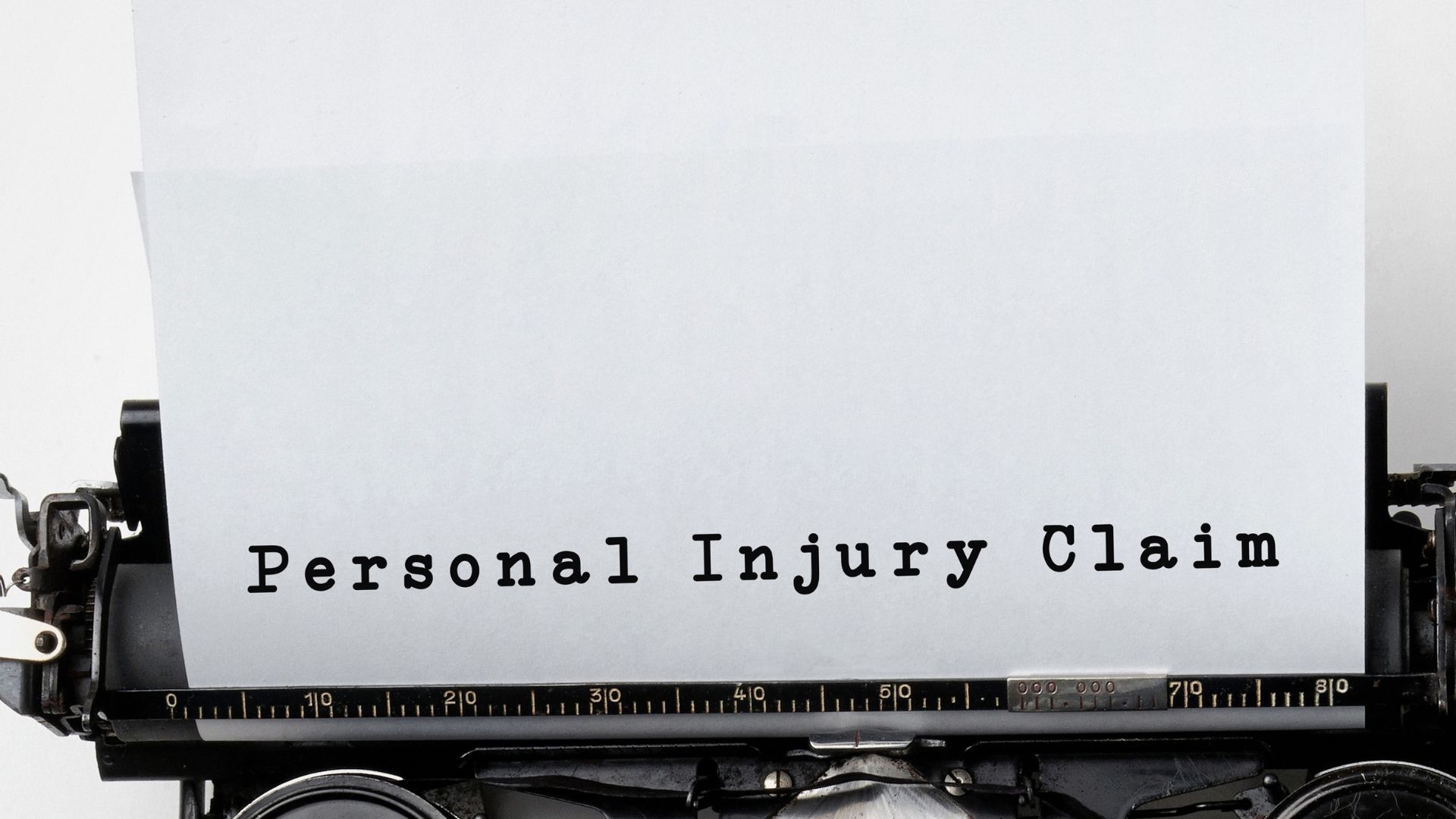 Getting Certified Legal Advice
Before engaging with a solicitor or a lawyer for a personal injury claim, you should be clear about your rights and basic information. In small claims, finding a lawyer who will act on a no-win or no-fee basis can be challenging.
In such a case, you can claim for yourself but be very careful as the jargon might be challenging to understand. So we recommend a free consultation with a lawyer remotely suitable for your claim.
Notice Claim:
You must notify the respondent, the person who caused you injury, of your intention to make a claim. The notice has two parts on two prescribed forms. The forms can be obtained from the department of justice website.
The time limit for delivering the first form is nine months from the day you sustained injuries or the one-month from the date you first instructed a lawyer.
Part 1 notice requires a description of the incident, any medical details related to the injury, and the surrounding information. Please give some medical certification approved by the doctor regarding the damage.
After the defendant or the respondent has received the part 1 notice, you must give a part 2 notice to them within 2 months of the earlier part 1 notice or the date the respondent is presumed to have received the part 1 notice.
If your claim is regarding a "medical incident," you must give an initial notice to the respondent before providing the Part 1 notice. The claimant must also attach a medical report for assessment and examination of the alleged injury. 
Failure to Comply with Pre-Court Procedures
If you fail to comply with the pre-court procedures or give the respondent the notices within the prescribed period, your claim is set up for failure.
Otherwise, you need to provide a reasonable excuse for your delay. For example, the injury you sustained might take longer to heal; therefore, one could take no action.
You will only take the claim forward if you give a reasonable excuse for your delay or failure to comply with the pre-court procedures.
How to choose the best lawyer for Personal Injury Claim?
It would help if you scoured all the legal firms to choose the best compensation lawyer. However, some shortcuts will ensure that you end up with the best.
Ask for as many referrals as possible, especially connect with those who might have suffered the same type of injury as yours and won cases. Also, look at online reviews, which could be highly effective as referrals. Different lawyers online have a portfolio that will help you decide if the lawyer can provide the service you want.
Speak to several lawyers, take quotes from many different ones, and do not just go for expensive thermos lawyers in the area. Sometimes, smaller firms like the United legal might be the perfect fit as they focus on their clients more individually.
Talk to a Personal Injury claim Expert Today!
Filing claims and completing all the necessary paperwork might seem difficult. No doubt about the distress caused by these negligent actions, But at United Legal, we take care of our clients. One of our significant areas of expertise is personal injury claims and compensations.
At United Legal, we help many Australians successfully file their claims for personal injuries such as restitution, loss, and contribution. As a small firm, our primary goal is to achieve the client's success, not our win. So safe to say you are in great hands.
Contact our expert lawyers for a consultation Today!