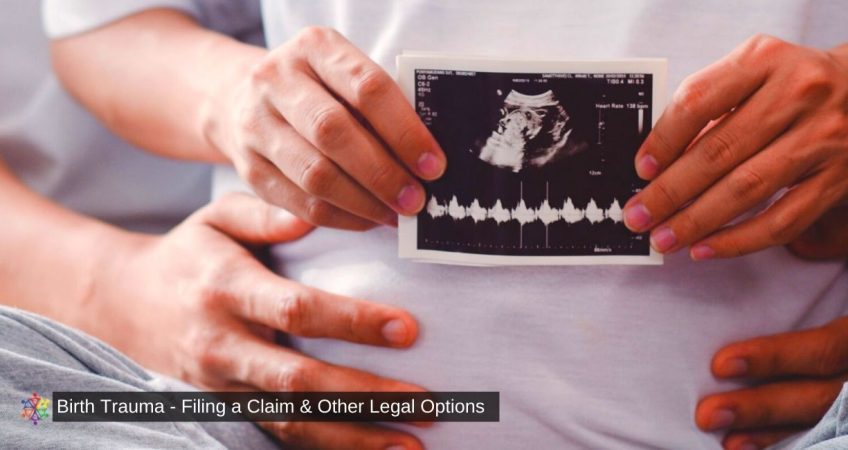 Birth Trauma – Filing a Claim & Other Legal Options
The road to parenthood is unique for every parent. Hence, in an attempt to support parents and families after birth-related trauma, the Birth Trauma Association of Australia was established. The Association hosts the Birth Trauma Awareness Week yearly to raise awareness about birth trauma and aims to support affected families. This year, the Birth Trauma Awareness Week will run from 13th June 2022 to 19th June 2022. It will aim to encourage discussions and support around the nature and effect of the trauma that newborn babies experience and the importance of healthy relationships & skilled professionals.
In 2020, the association – under the theme 'Journeys' – encouraged women to come forward and share their stories. It started a conversation and drew attention to birth trauma prevention, diagnosis, and treatment. The year 2020, despite the pandemic, marked the first fundraising event with a virtual walk and talk. For more information on the Birth Trauma Association of Australia and their support for the community, click here.
The delivery of a newborn may be a positive event for many women. However, for some, it can prove to be a neutral or negative experience that results in psychological and/or physical injuries that can impact their lives for a significant period. The Australian Physiotherapy Association (APA) has also encouraged parents to come forward and talk about their 'not-so-positive' birth-related experiences to raise awareness of the reality of the situation. Birth may not always be the most empowering experience, and a traumatic birth can profoundly impact parents. 
'Birth trauma' typically refers to the stress and injuries a mother experiences during or after childbirth. The trauma can be physical, emotional, and or psychological. Birth trauma doesn't just cover the injuries during labour and affects how the mother is left feeling after childbirth. The significant effects of birth trauma may often emerge and continue for a specific period after delivery.
The time of birth can leave the mother feeling helpless, nervous, fearful, or unheard. After the delivery, mothers often feel numb or shocked and may experience bouts of anxiety or panic attacks. If you notice any of the symptoms mentioned earlier, you may be experiencing birth trauma. However, know that you're not alone. Research shows that 1 in 3 women may experience birth trauma.
What are the risks associated with birth trauma?
Many risks can contribute to birth trauma during childbirth. They include –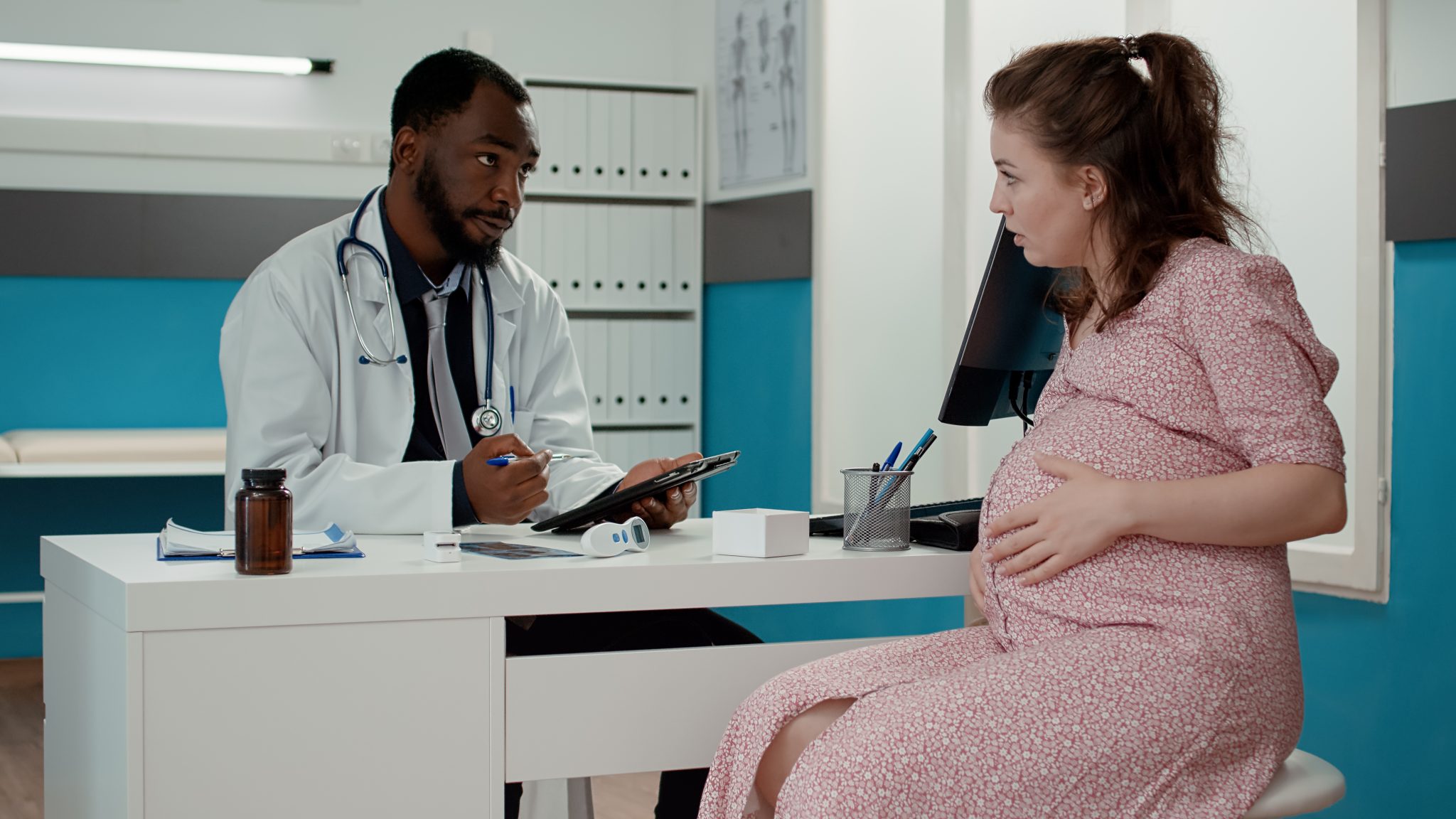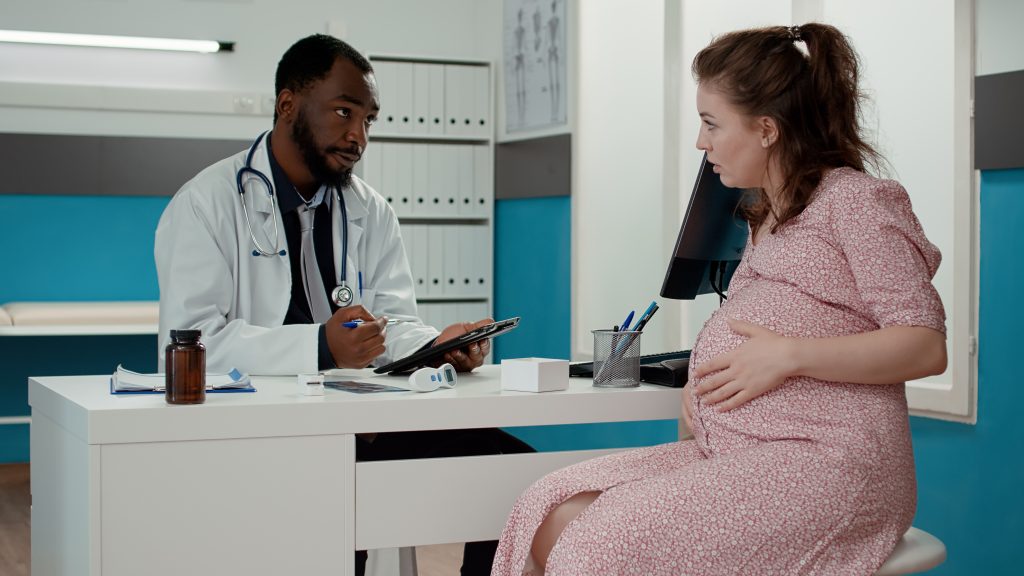 The child needs immediate medical attention after birth
Lack of adequate support and care during and after birth
A previous case of birth trauma
If you have experienced trauma, you may be especially at risk during your pregnancy, birth, and after the delivery. Traumas can include domestic violence, sexual abuse, and other forms of violence. According to the APA, birth trauma can have significant physical and psychological effects on the mother. While physical injuries can be severe – pelvic floor muscle damage, perineal tears, pelvic fractures – one must not underestimate the severity of psychological impacts. Post-natal depression, PTSD, and anxiety can last from months to years, despite the lack of awareness. Moreover, many symptoms may not appear until the six-week checkup appointment. However, lack of access to quality healthcare can worsen the situation.
Research shows that physiotherapy has significantly accelerated physical recovery from birth trauma, usually for symptoms including – faecal and urinary incontinence, prolapse, and musculoskeletal pain. The 2021 release of the Australian Clinical Care Standards on Third and Fourth Degree Perineal Tears also recommends healthcare institutions ensure that their patients access physiotherapy services.
Moreover, the CEO of the Australian Birth Trauma Association explained how many women don't ask for support until months after childbirth due to a lack of quality healthcare. Many healthcare providers dismiss these symptoms as "normal" without validating the mother's pain and recovery. 
Can birth trauma be prevented?
It's no surprise that childbirth, despite detailed and tedious planning, won't always go as planned. Many women who experience birth trauma have unavoidable risk factors – such as a history of trauma. However, there are a few ways to help prevent birth trauma – 
Preparations – Take the time to prepare for childbirth and attend antenatal classes to know what to do and expect. It's always best to be prepared and learn about your options. 
Keep realistic expectations – There isn't a right way to give birth, and some things can be beyond your control. 
Surround yourself with people who can support you
If you experience any symptoms that lead you to believe you may be experiencing birth trauma – seek medical help immediately. Psychological symptoms – 'baby blues', post-natal depression, anxiety, and PTSD – can be expected after childbirth, depending upon severity. An Australian study showed that 1 in 20 mothers might have PTSD symptoms 12 weeks after birth. 
What are my legal options?
Injuries caused by birth trauma can lead to serious consequences with physical and psychological impacts. Hence, it is crucial to know that you have enough legal options if medical negligence caused your birth trauma. Here are a few legal options to consider – 
Filing a complaint to the State's Health Ombudsman or the Australian Health Practitioner Regulation Agency
Talking to an experienced lawyer regarding compensation. While it won't restore your or your child's health, it'll provide access to financial funds and other services to improve independence and quality of life.
In the event that you lose a loved one due to birth trauma, your legal options may include a claim for dependents.
How do I file a birth negligence claim?
If you believe that your healthcare provider's negligence caused preventable harm during your delivery, you may have a birth injury negligence claim. Birth injuries include physical and psychological injuries to the mother, child, or both during childbirth. C-sections are delicate procedures with significant risks for the patients. However, even minor issues – stitches aren't performed efficiently – can lead to excessive scarring and medical negligence claims. Major issues include birth defects that can impact your child throughout your life.
There are multiple situations where medical negligence can lead to birth trauma. Misjudging the child's size and adjusting treatment plans accordingly can lead to significant complications in the procedure, leading to birth trauma. Delivery delays can lead to oxygen deprivation, resulting in brain injuries or other disorders such as cerebral palsy.
In some cases, inadequate health care services can lead to retaining a part of the placenta, which -if left undiagnosed – may cause infection on internal haemorrhaging. While not every condition is life-threatening, each preventable medical condition due to medical negligence will leave a psychological and/or physical impact on the patient. Moreover, mistakes with the umbilical cord can lead to serious consequences such as strangulation and infection. Routine procedures are also susceptible to medical negligence.
How do I prove Medical Negligence?
Negligence is the healthcare professional's failure to provide quality healthcare. It includes preventable harm and a breach of the duty of care that the healthcare professional owes the patient. Doctors and other medical staff are expected to meet the accepted standard of care when performing their duties. Hence, to prove a medical negligence claim, you must consider the following factors – 
The doctor had a clear duty of care
There was a breach in the duty of care
The breach caused preventable harm, which requires compensation
Another specification in medical negligence laws involves the comparison between wrongful life and wrongful birth.
Wrongful birth is a medical negligence claim against the doctor who was unable to prevent the birth of an unwanted child – botched sterilization, which led to conception. However, wrongful life is when a doctor is unable to prevent a child from being born with a permanent and serious disability. In this case, the doctor must inform parents of any hereditary genetic conditions that may lead to a very troubled and difficult life. 
While seeking medical attention should be a priority, here are some other resources to get help and information –
Talk to a United Legal Lawyer Today
It is important to focus on your health and well-being more than anything else during a stressful time like this. Let us take care of the legal complications and build a strong case to get you the compensation you deserve. Our team of experienced lawyers have the skills and expertise to gather adequate evidence and legal documentation and represent you in court. Contact one of our lawyers today and discuss your case for a crucial evaluation.
United Legal
For our legal support services Contact us at (02) 6295 2283
 Visit us at

Latest posts by United Legal
(see all)